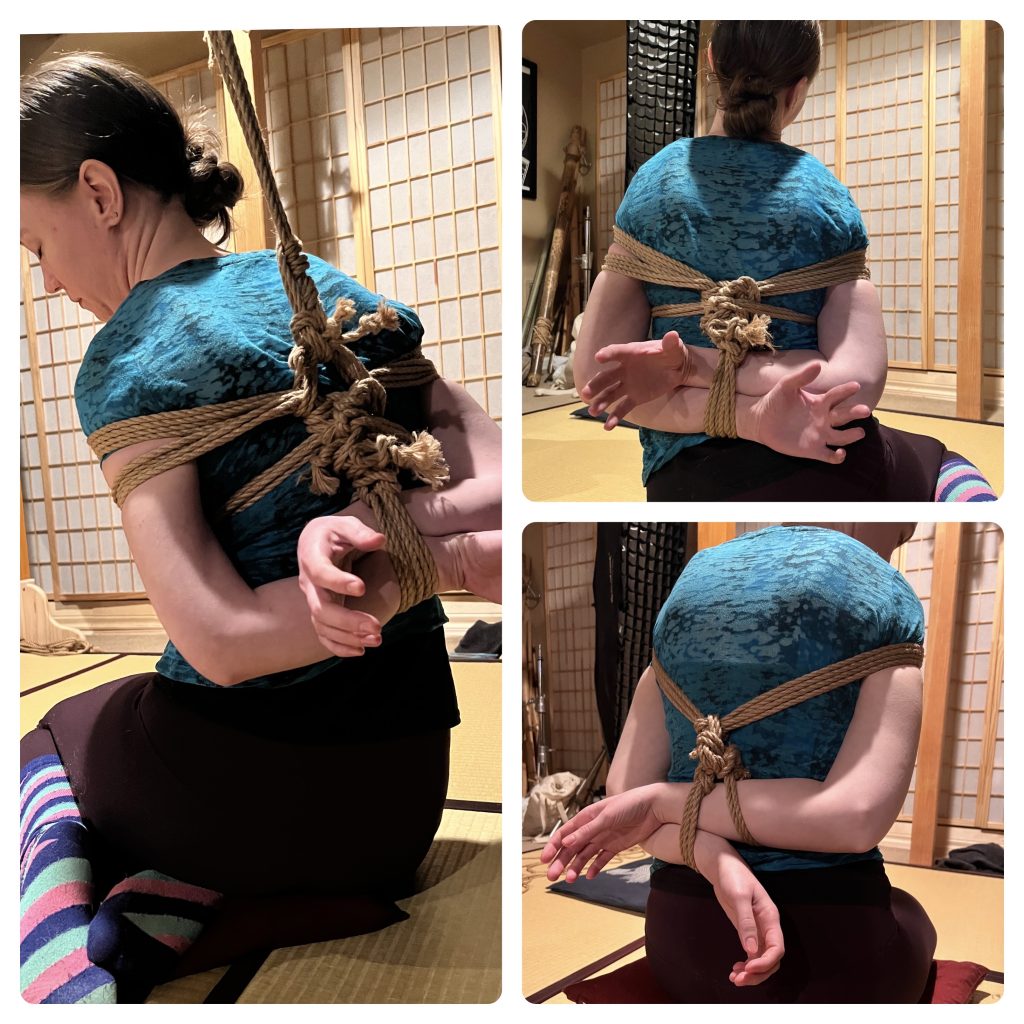 Devoted study of the most fundamental tie in the Japanese rope bondage style: hands tied behind the back.
The focus of the workshop is Nakastyle iconic two-rope gote. In particular, the participants gain knowledge and skills in: 
Body mechanics (shoulder lock, arms/hands placement)
Safety considerations
Unique aspects of tying Nakastyle gote (flow/progression)
First/second rope of the gote
adapting the pattern to your partner
Using these building blocks, learn to test functionality and integrity of the gote in basic Nakastyle ties.
Frequently Asked Questions